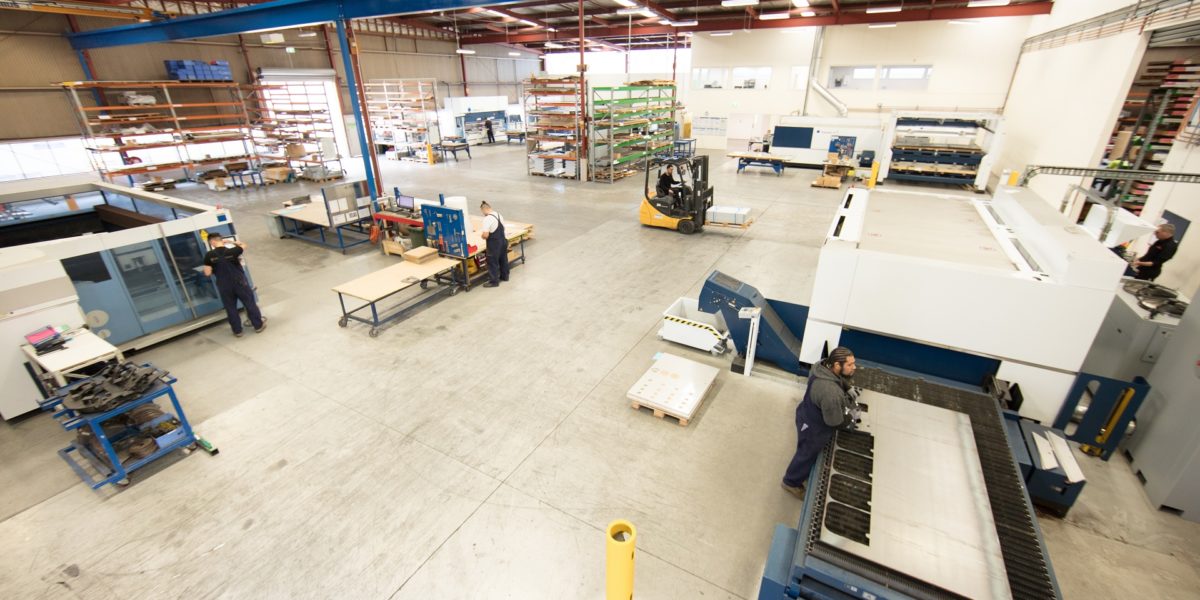 Collaboration key to improved efficiencies
Mulcahy Engineering has been enabling innovation for clients across a wide range of industries since 1980. Many of those clients have been with them for a decade more – some for as long as thirty years.
Impressive relationships like these don't just happen. They're the result of Mulcahy's partnership approach across everything they do.
"We don't just provide sheet metal and manufacturing services," says managing director Kayne Mulcahy. "We take the time to get to know a client's business and understand their key drivers."
This knowledge makes all the difference between being a supplier who simply produces a client's product to spec and being a business partner who adds value by looking at those specs and advising on better ways to do things.
Kayne cites an example where a regular client briefed them in on a new product. "We analysed the design they provided and broke it down into its individual components. We identified how we could make improvements and reduce manufacturing costs."
This process is typical of Mulcahy's approach to all the projects they work on.
"We always talk through the client's concept or design with them to make sure we understand all of their requirements. We find out what's important and what are the must-haves versus the nice-to-haves.
"A wider team then meets to review what we can achieve. This ensures our designers get input from the teams that will be actually making the product so everyone is working from the same page."
A 3D model or prototype is then created and a quote produced for client approval.
Having all of the necessary manufacturing technology and skills in-house is key to the success of Mulcahy's partnership approach.
"This is where we add a lot of value in terms of manufacturing efficiencies," says Kayne.
Those efficiencies don't just apply to the manufacture of new products. "We collaborate with clients in putting our technology and expertise to work to improve manufacturing efficiencies for existing products too."
Having highly skilled engineers operating that technology also means that even the most complex or large-scale projects can be turned around in a short timeframe.
Mulcahy's experience is another big benefit for their clients.
"When you've been in business for almost forty years, you build up a lot of manufacturing knowledge that can be transferred between industries," Kayne says.
This hands-on experience encompasses OEM's and the food, dairy, materials handling, agricultural and architectural sectors.
Let's talk about how our accurate and efficient collaboration can work for you.