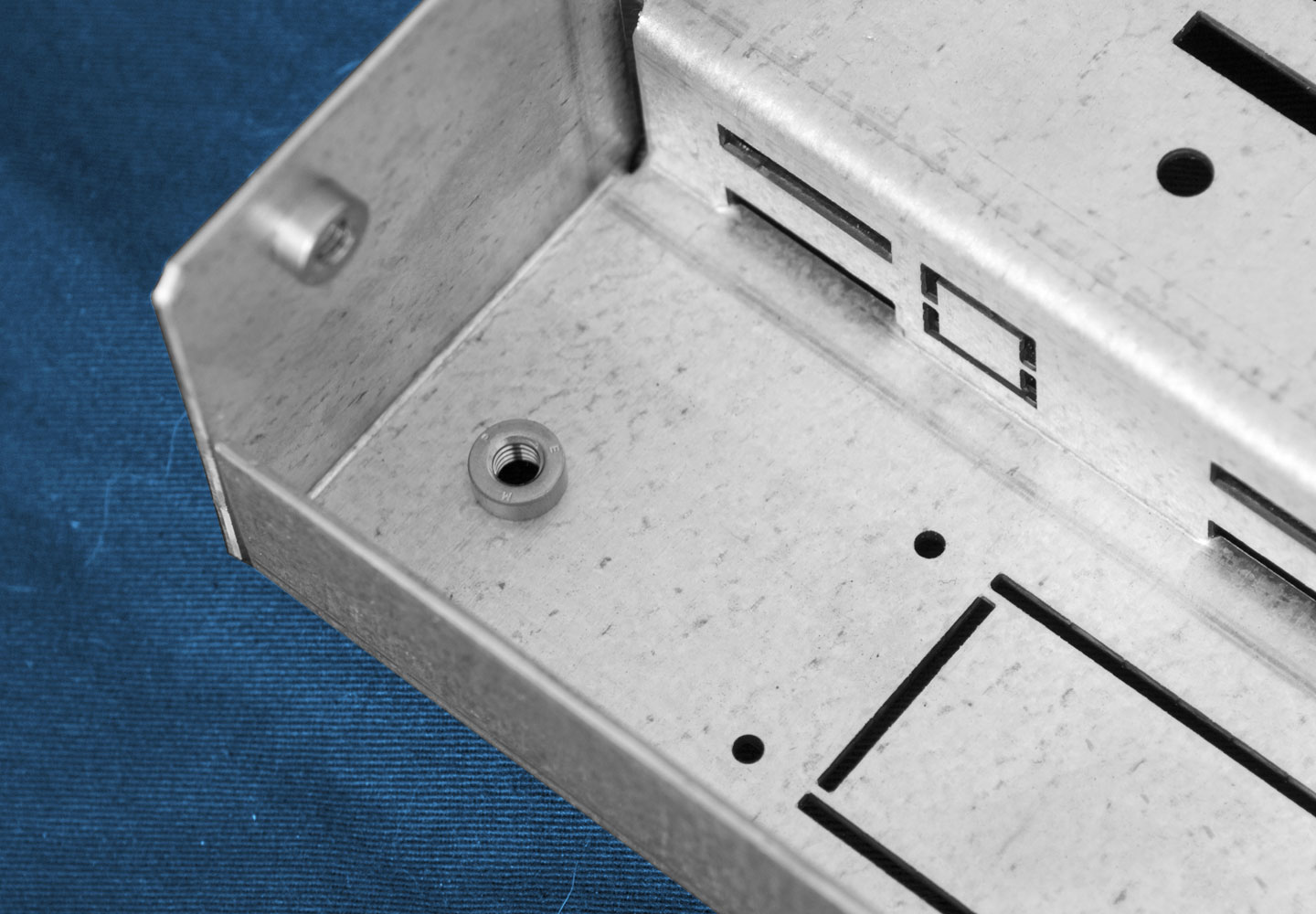 To complete the 'Integrated Engineering Solution' products are fully assembled commissioned where necessary and tested prior to dispatch.
This provides the quality assurance that the product meets the customers specifications and satisfaction.
Our PEM insertion machine provides the opportunity to quickly apply any self clinching style fixings, including studs, stand offs and clinch nuts. We can also provide assemblies that require rivnuts, rivets or spot welding.