Mulcahy invests to improve customer experience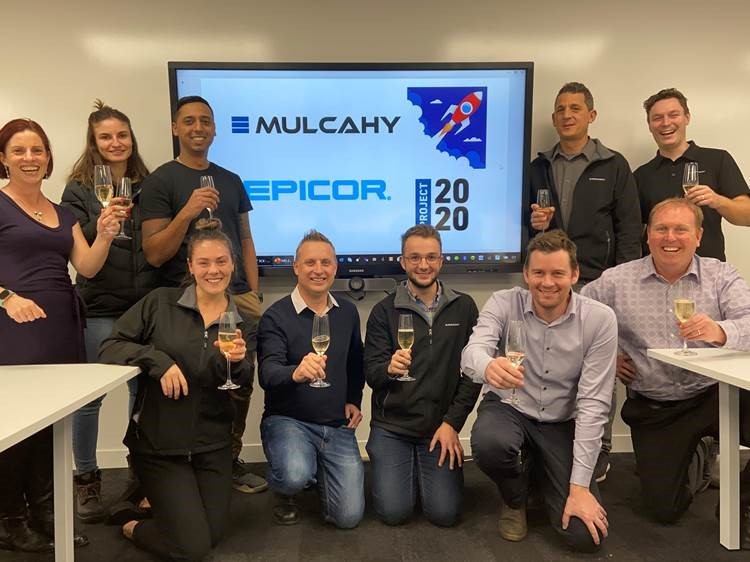 Mulcahy Engineering has signed a $1 million dollar deal with Epicor Software Corporation to promote business growth and enhance their service offering to clients.
The deal will see Epicor, a global provider of industry specific enterprise software, deliver a modern end-to-end digital manufacturing platform that will allow Mulcahy to further its digital transformation and be a leading adopter of Industry 4.0 technologies.
"Sustainable growth has always been a key part of our strategy, and we knew it wouldn't be possible to scale our existing back-end systems to achieve this," says Managing Director Kayne Mulcahy.
The company went through an extensive requirements gathering process that addressed every part of their operation. "We left no stone unturned," Kayne explains. "For us, this is more than a software project – it's a Business Transformation project."
Kayne points out that the shop floor capabilities that have been built up over the last decade or so are now mature. "We continually invest in leading edge technology, have a robust quality management system through ISO9001 certification and have been practicing LEAN manufacturing techniques for over ten years."
The biggest opportunity for growth and improved customer experience, he says lay in streamlining and digitising the businesses back-end processes.
"Epicor's full suite solution provides high levels of front-end automation along with a single source of truth for our data," Kayne explains.
Moving forward it will provide much greater visibility, traceability and efficiencies – from organisation-wide capacity planning and scheduling and job tracking throughout the facility, to real time data from machines being fed back into the system.
"It will allow our team to make more informed business decisions, help us understand bottlenecks in capacity ahead of time and free resources up to focus on strategic value-added activities," Kayne says.
A key driver was to provide an enhanced customer experience. Kayne explains that this will come in many forms, including improved information transfer, speed of delivery, product quality and manufacturing efficiencies.
Epicor software regional vice president for Australia New Zealand, Greg O'Loan says he and the team looked forward to helping Mulcahy tap into the full potential of Industry 4.0, where machine to machine communication is integrated for improved automation and data transfer.
"We are excited to partner with Mulcahy on their exciting digital transformation journey," Mr O'Loan says.
Let's talk about how our accurate and efficient collaboration can work for you.